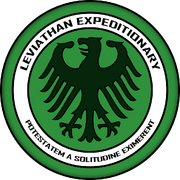 The Leviathan Expeditionary is a building group operated by Admiral Leviathan and his close friends. The LEA could be tentatively considered a Mercenary group, however the main members of the LEA rarely leave their home communities.
Leviathan Expeditionary Royal Air Force [LERAF]
[
]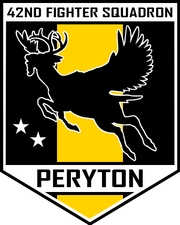 Objectively the strongest branch of the LEA, the LERAF operates several models of fixed-wing aircraft from across history. The LERAF also operates the considerably smaller helicopter and airship divisions.
List of Equipment
[
]
Fighter
[
]
Modern
[
]
WW2
[
]
Heavy Fighter
[
]
Modern
[
]
Bomber
[
]
Modern
[
]
Support
[
]
Helicopters
[
]
Leviathan Expeditionary Royal Army [LERA]
[
]
The LERA operates the LEA's tracked and wheeled fighting vehicles. The LERA initially had a poor start, but has recently made great progress in modernizing its arsenal.
As of March 2017, one Best Tank has been produced by the LERA, under the name BT-29.
List of Equipment
[
]
Main Battle Tanks
[
]
MBT-2 Reverse engineered AMX-30
Heavy Tanks
[
]
BT-29 Superheavy Tank Best Tank, one built, stuck in mud.
Medium Tanks
[
]
Light Tanks
[
]
Tank Destroyers
[
]
Self-Propelled Guns
[
]
SPG-1 Last remaining vehicle using the 2-Series Chassis
Wheeled AFV
[
]
Support
[
]
Leviathan-Automobile [LA]
[
]
Leviathan-Automobile is a vehicle manufacturer operating under the control of the LEA. Established January 2015, the company produced racing cars and sports cars.
In June of 2015 the company was absorbed into the LEA and began producing aircraft and tanks. Leviathan-Automobile's last car was the S108, built December 2015.
List of Models
[
]
Sorted by Inspiration Year
Leviathan-Automobile Aero-Division [LAAD]
[
]
The Aero arm of Leviathan-Automobile, which produces custom airframes. The models made by the LAAD are listed below;
[

]
The royal navy is so insignificantly small it appears last in the list. Essentially a branch of the Royal Army, the LERN is modest but expanding. Currently, the only operations taken on by the LERN include reconnaissance and patrol.
List of Ships
[
]
Lord Nelson-Class Aircraft Carrier
King-Class Battleship
T-105 Fastitiocalon-F Torpedo Boat